Meet the Team
Meet Dr. George Skoog
Gentle, Patient-Centered Dental Care
After more than thirty years, I am still passionate about my career. Dentistry has enabled me to provide high-quality, professional dental care and make a difference in thousands of lives. Along with the pride of knowing my team and I always put our patients' needs first, I treasure the many relationships I have built.
My team and I know it is essential to put patients at ease. When a person is comfortable and understands he or she is respected, then the best dental experience can happen. We spend a lot of time talking with and truly listening to our patients. This reassures them and shows we care about them as individuals. Our conversations forge a partnership between the patient, my team and me. Together, we are able to achieve a lifetime of great oral health and beautiful smiles.
My Team and Office
My team members are exceptional. Each is a highly skilled professional and genuinely cares about our patients' well-being. They are committed to providing a welcoming environment where patients know they are in excellent hands.
I am proud to have created a dental office where we are able to get to know patients on a personal level. Each of us works hard to make every visit positive and pain-free. We want to exceed each patient's expectations and keep everyone smiling throughout their time here.
Education and Continuing Education
I received my bachelor's degree in biology from Loyola University Chicago. I attended the University of Illinois at Chicago College of Dentistry, where I was awarded my Doctor of Dental Surgery.
Dentistry is a constantly evolving profession. It is essential for my team and me to be current on advances in technology, techniques and materials. Our patients trust us to provide leading-edge dental care. Continuing education allows us to deliver the best treatment, using proven equipment and procedures that are tailored to each person's unique situation.
We bring dental suppliers to our office twice a month. They present new products, discuss innovative procedures and keep us informed of developments in the field. Once a month, our office attends a seminar or training in order to broaden our knowledge and skills. In addition, we attend the Midwinter Dental Convention, where we take courses and learn about new products and equipment.
I am also a member of a study club with other general dentists. We present cases, discuss treatment methodologies and review outcomes. Learning from my peers as well as leaders in the field ensures our practice is equipped to meet all our patients' needs.
Professional Memberships
Personal Life
I grew up on the northwest side of Chicago, in Norwood Park, and went to school at Maine South High School in Park Ridge. I now live in Palatine and love the area. My wife is a teacher in our local school district. She has taught every grade over the last 30+ years. I have a daughter who is pursuing a degree in pharmacology and a son who is studying engineering. Our family is rounded out by our sweet rescue dog, Coco.
When I am not working, there are so many things I love to do! My biggest passions are traveling and practicing photography, whether I am shooting landscapes or underwater. I also like to golf, watch sports and play some sports too. I enjoy hiking, biking and camping, especially when it is a family event.
Patient Reviews
Dr. Skoog is very dedicated to his work and the well-being of his patients. On two different circumstances he was able to squeeze me in when he had a fully booked day. He is very good with understanding a patient's apprehension of dentists. 🙂
So appreciative to Dr. Skoog for taking care of my husband's terrible toothache during the holiday season. We are not patients of Dr. Skoog as we live out of state. He stayed late on a Saturday to alleviate my husband's pain. We can't thank him enough! Highly recommend.
Great care! The office is usually on time or early. Dr Skoog is very good and offers a lot of services eliminating the need to go to multiple providers which saves time. All staff is professional and friendly as well they make you feel like your their close friend.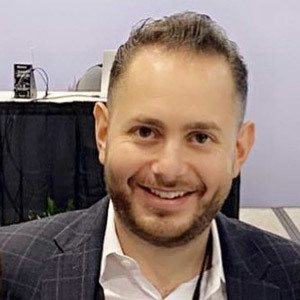 Jubrail Sweis, DDS
Dr. Sweis grew up on the north side of Chicago, attended University of Illinois in Chicago and graduated with a bachelor's in biology. He also earned his Doctor of Dental Surgery from University of Illinois. Dr. Sweis continues to seek continuing education while applying the newest innovations in dentistry in treating his patients.
Dr. Sweis has been practicing for over ten years. His priority is patient comfort and creating a dental experience for patients free of anxiety and fear. He makes sure he interacts with patients, educates them and gets to know them personally. He believes in delivering high-quality dental work in a gentle way while patients have the best experience they possibly can.
Dr. Sweis spends time with his wife and three kids when he is not practicing dentistry. He has two daughters and one son. He enjoys being part of their daily life from activities to creating memories.
Meet Our Team
Our team is here to help our dentist, Dr. George Skoog, deliver effective, personalized dental care in Palatine, Illinois. Our team members are experienced and have been integral parts of our practice for years. They are kind and loyal and will treat you with compassion so that every visit to Advocate Dental of Palatine is a great experience. Our team members speak English and Spanish in order to care for everyone in our community, and you can call 847-359-8732 to plan your visit with us.
Debbie
Administrative Assistant and Receptionist
I enjoy meeting and working with our wonderful patients. Each of them is a fascinating person, and I love learning about their families and interests. It is fun to see them coming through the doors with big smiles and looking forward to sharing their latest news. I welcome patients and check them in. At the end of their visits, I check them out and collect copays. I also answer questions, help with insurance matters, process insurance claims and schedule visits.
My husband Richard and I have been married since 2006. We have a young child, Ezzo, as well as two dogs, Betty and Wrigley. I love to read and collect Betty Boop memorabilia.
Mary
Dental Hygienist
I like making sure each of my patients has a positive, painless visit and leaves with a clean smile and the knowledge to keep it healthy. I especially enjoy working with children and getting them excited about caring for their smiles. While I assess a patient's oral health, clean the teeth and place sealants, I talk about the person's unique dental health. I show how people can improve their home care, and we talk about good nutrition and healthy habits too.
My five dogs are my kids. I enjoy being with them, as well as spending time with family and friends. I also like to spend time with my church groups and all the people involved.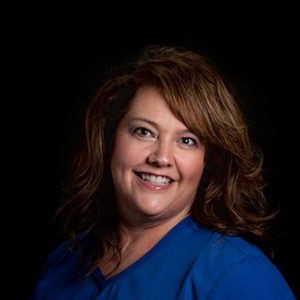 Nancy
Dental Hygienist
I love working with our wonderful patients. It is important that people understand the importance of good oral hygiene and how it affects their whole body. I pay a lot of attention to a patient's comfort and stress level and work hard to make sure everyone is relaxed and not worried. I review our patients' health and medical history, take X-rays and clean their teeth. My main focus is teaching them how to take care of their smiles and inspiring them to do so.
In my free time, I enjoy being outdoors. I love exploring Chicago, traveling and spending time with family and friends. I also love bowling.
Patty
Dental Hygienist
I make sure all our patients know they are in safe, gentle hands during their visit. I especially enjoy working with people who have dental anxiety and providing reassurance and encouragement. I am not here to judge; I want to help and will do everything I can to make sure a visit is pain-free. Getting to know my patients and helping them keep their smiles healthy is my passion. I teach patients how to care for their smile properly, so they can love it for years to come.
Kim
Dental Assistant
I look forward to meeting new people and catching up with our established patients. It is my goal to make everyone feel welcome, calm and at ease during their visits. Working with patients, I make sure they are comfortable in the chair, prepare them to see the doctor and explain what will happen. Then I sit chairside to assist the doctor while supporting our patient. I also take X-rays, pour models and sterilize instruments.
I am happily married and have three wonderful children and two dogs. When I am not in the office, I like working around the house and gardening. My family enjoys boating and all that it entails.
Lisette
Dental Assistant
It is fun to get to know each of our patients on a personal level. I appreciate hearing their stories and love catching up on what has been happening since their last visit. I prepare patients for their procedures and explain what the doctor will be doing. Working chairside, I help the doctor and make sure our patient is comfortable. I also sterilize instruments, do lab work and take impressions and X-rays. I decorate the office for holidays too!
My life is shared with my two dogs, Chiquita and Mala. I love to travel, enjoy amusement parks and love roller coasters. I also like music and concerts and enjoy arts and crafts.